24/7 Exclusive Access to Compressor Status - only available with our No Hassle Service Plan
SkyView collects data from HCGs in the field, allowing you to monitor status and pressures in real-time. From a manufacturing and service perspective, SkyView allows us to diagnose and avert potential interruptions before they occur, increasing performance and reducing costs. Customers on our NHSP (No Hassle Service Plan) can access performance data on SkyView through a password secure portal website from their computer or mobile device.
"Real-time" satellite monitoring
Compressor Status
Line and Annulus Pressures
90-day historical data
An overview of compressor status in field
with just a single click, access detailed information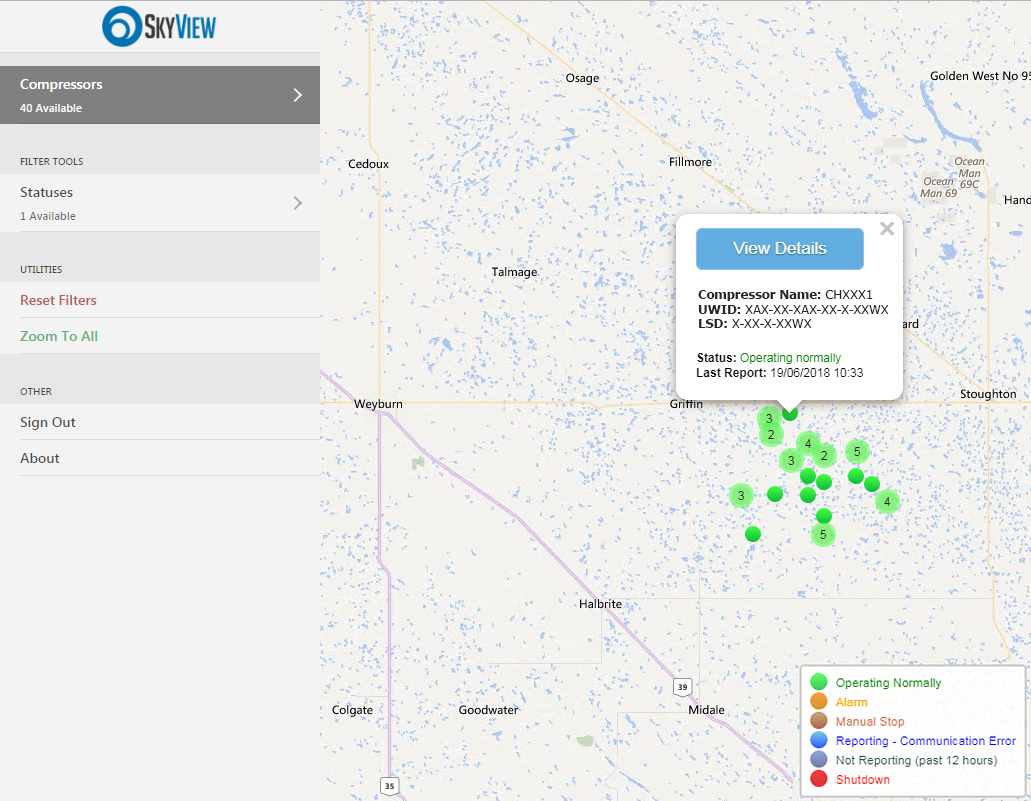 View all suction and discharge pressures at a single glance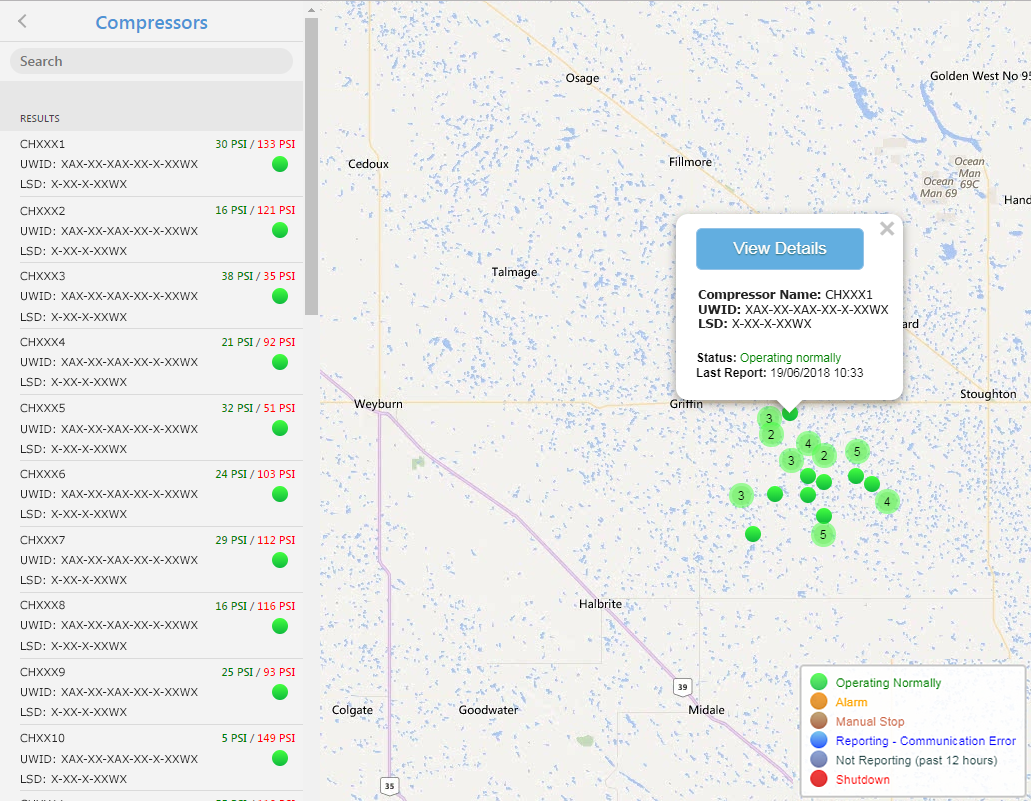 Access up to a 90-day snapshot of the compressor's pressure performance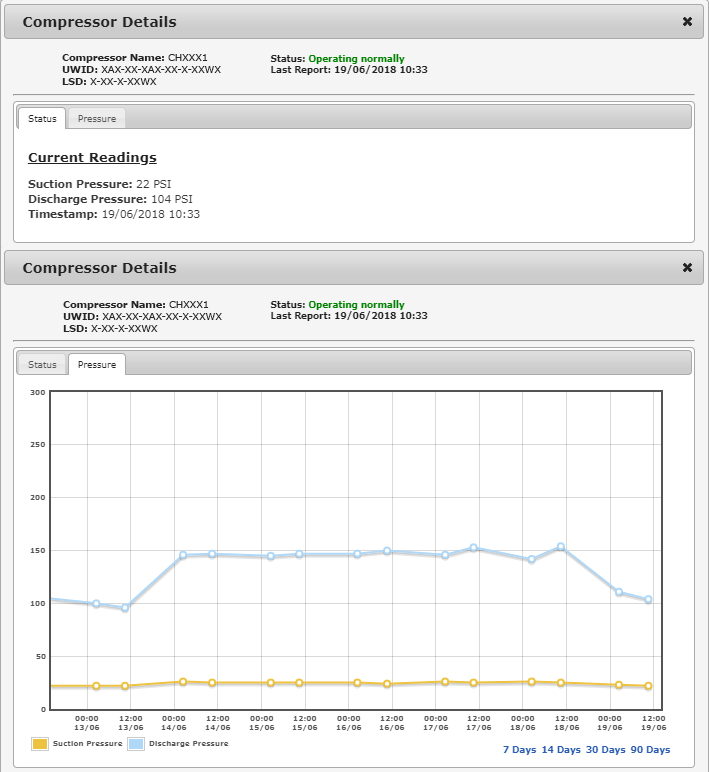 Our No Hassle Service Plan (NHSP) increases production, minimizes downtime, maximizes your bottom line!
All-inclusive
Fixed Cost
Free Upgrades
Read More...